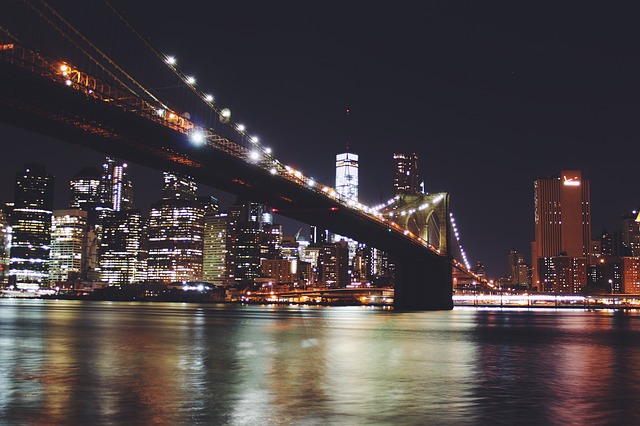 Donate a Car 2 Charity: Brooklyn
It's easy to donate your car, boat or RV in the greater Brooklyn area. We provide fast, free pickup of your vehicle with no cost to you and you will receive the maximum tax deduction.
Donate a Car 2 Charity Brooklyn:
(718) 536-9009 - Phone
(877) 505-5775 - Toll Free
Blown Engine? Dead Transmission? 
We can usually pick up a car in any condition. Just give us a call and we'll set up your donation in our system and assign a towing agency to contact you to arrange the free pick up of your vehicle. 
I Can't Find The Title, Can You Still Pick Up My Car? 
For the most part we can pick up a car without a title as long as you are the registered owner of the car and can sign some paperwork. If you'd like to get a replacement title before pickup, this can often expedite the process. For information on how to go about this, please check in at one of the New York State Department of Motor Vehicles offices. 
Brooklyn Office - NYS DMV
Atlantic Center, Second Floor
625 Atlantic Ave.
Brooklyn NY 11217
Fast pickup of donated vehicles all throughout Brooklyn:
We know your time is precious! At Donate a Car 2 Charity, we do our best to be the fastest, most efficient car donation agency around.  Once you submit your car for donation, expect to hear from one of our local Brooklyn towers in 1 to 3 days in order to arrange a convenient pickup date and time. 
We pick up car donations throughout the Borough of Brooklyn, including:
Bedford-Stuyvesant
Boerum Hill
Carroll Gardens
Cobble Hill
Brooklyn Heights
Brownsville
City Line
Clinton Hill
Crown Heights
Cypress Hills
Downtown Brooklyn
DUMBO
East New York
Fort Greene
Gowanus

Greenwood Heights
Highland Park
New Lots
Ocean Hill
Park Slope
Prospect Heights
RAMBO
Spring Creek
Starrett City
Stuyvesant Heights
Sunset Park
Vinegar Hill
Weeksville
Windsor Tarrace
Wingate
More information on donating your car in Brooklyn, NY is available at the Donate a Car in New York page.
What are Car Donors in the Brooklyn Area Giving To and Are The Car Donations Tax Deductible? 
Yes! Car donations made to Activated Ministries Donate a Car 2 Charity Program are fully tax deductible. Activated Ministries is registered with the IRS as a 501(c)3 charitable organization and supports a variety of missions, projects and programs both in the US and abroad. One such program is the In Recognition of Service Scholarship program which provides the children of long time missionaries and volunteers with college scholarships. Over 284 scholarships have been awarded to qualifying individuals, for a total of $275,000. Since 2010, Activated Ministries' In Recognition of Service Scholarships have provided tuition assistance to the children of current and former missionaries. If you would like to learn more about the IROS scholarship program, click here. 
You don't have to look very far to find something fun to do in Brooklyn, NY! You've got world famous Coney Island and Prospect Park Zoo-- both wonderful places to enjoy an exciting day out with the family. You've got the Barclays Center where you can catch a concert or sports event and the New York Aquarium where you get to see all the interesting and beautiful marine life. There is certainly no end of amazing things to see and do if you live in Brooklyn. If you're looking for something different and some time away however, why not take advantage of one of our Free Vacation Vouchers for a free 3 day, 2 night hotel stay in a variety of hotels and resorts nationwide. Your free vacation will be available for you to download once your donated vehicle has been picked up.